Madshus Panorama M68 BC Nowax Ski
Code: 17M992
---
---
---
Product Description
•••••
The Panorama M68 was called the Epoch.
The Panorama M68 is a backcountry ski built to cover long distances over a variety of terrain. The Omnitrack® waxless base provides efficient propulsion over rolling terrain, and the progressive sidecut with full-length metal edges deliver lively feel and control while you're enjoying turns in the backcountry.
Sizes 162

,

172

,

182

,

192

Sizing note: It is ok to vary from the recommended sizing to suit your particular needs. Going up a size for more speed or flotation, or down a size for better control or easier turning is common.
162 – up to 125 lbs.
172 – 120 to 150 lbs.
182 – 145 to 175 lbs.
192 – 170 + lbs.
Type Of Skiing Backcountry Touring

,
Backcountry Downhill
Ski Core
Multicore (Wood)
Ski Construction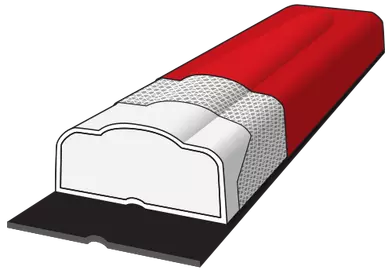 Triaxial Construction:
Interlocking strands of fiberglass and carbon fiber surround the entire core, producing excellent torsional rigidity and strength with light weight and a lively response.
Frequently Asked Questions